TCMAG, YOUR BEST CUSTOM NEODYMIUM MAGNET SUPPLIER
TCMAG support customizes magnet and accepts Retail, Wholesale & Bulk Magnets for sale. We are the market leader in permanent magnets and magnetic assemblies technology. We develop and manufacture a full range of Neodymium products including high strength, high energy magnet grades such as: N52, 50M, 48H, 45SH, 40EH, N35, N42, etc. The alloy of three elements NdFeB (Neodymium, Iron, Boron) joined together creates these strong Neodymium Magnets. People like calling them "Rare Earth Magnet", "neodymium magnet", "Neo Magnets" or "Earth Magnets". Applications supported include: linear servo motors, generators, sensors, automotive components, acoustic equipment, home electronics and green energy products. Because neodymium magnets are the most popular rare earth group for sale today and can be made in many shapes, Block,Arc,Bar,Ring,Disc,Coil,Strip and can be custom other strange shapes.
---
CUSTOM MAGNETS WITH YOUR SPECIFICATION
When you need custom neodymium magnets. We are here. We routinely manufacture magnets to our customers' specifications. We have the ability to produce magnets with varying magnetic properties, pole orientation, size, shape, temperature range, protective coatings and mechanical properties. If you have a specific requirement, contact us to discuss your application. We have produced magnets for numerous clients over the years.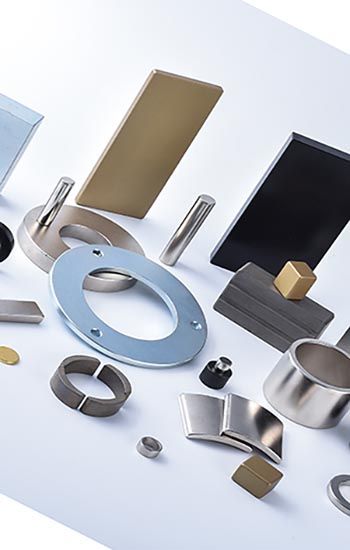 Our product groups