Don't see what you need? We can help.
Ask our experts about a custom magnet for your prototype, invention or specialty project.
..to your best source for incredibly strong neodymium rare earth magnets. If you are new to our site, we're glad you found us. We hope we can fill all of your neodymium rare earth magnet needs.
Demagnetized Curves of Neodymium Magnets
BUILD YOUR CUSTOM MAGNETSSee what tcm magnetics can do for you2>
Request a quote today
What is a demagnetization curve?
Demagnetization curve provides information about the magnetic characteristics of a magnet,It provides information about the strength of the magnet, how hard it is to demagnetize, and how a magnet's shape (or use in a magnetic circuit) affects matters. When a permanent magnet is fully magnetized, its magnetic domains are aligned. Certain conditions such as temperature and reverse magnetic fields can cause some of the domains to lose this alignment and reverse, triggering the magnet to lose some or all of its magnetic field.
N35 Demagnetized Curves at Different temperature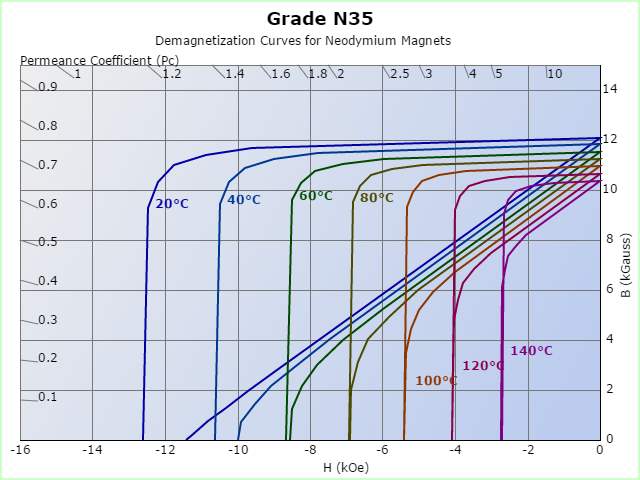 N38 Demagnetized Curves at Different temperature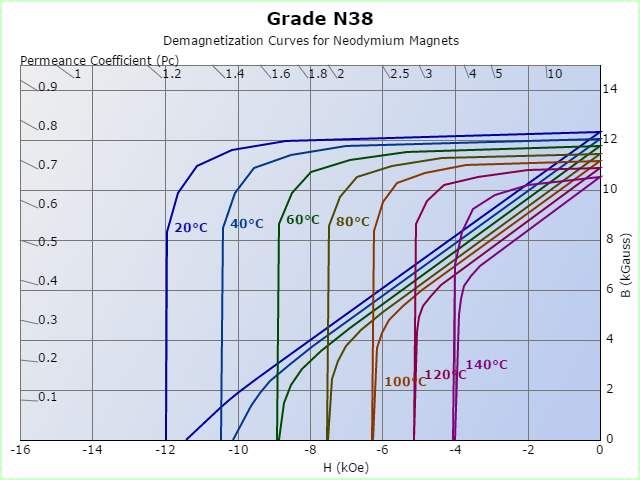 N40 Demagnetized Curves at Different temperature
N42 Demagnetized Curves at Different temperature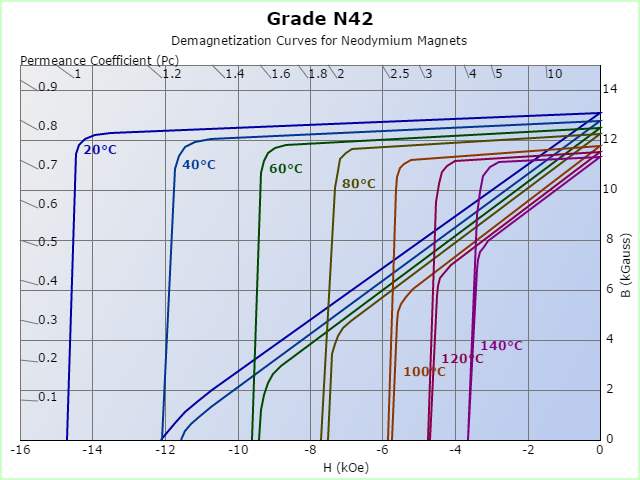 N45 Demagnetized Curves at Different temperature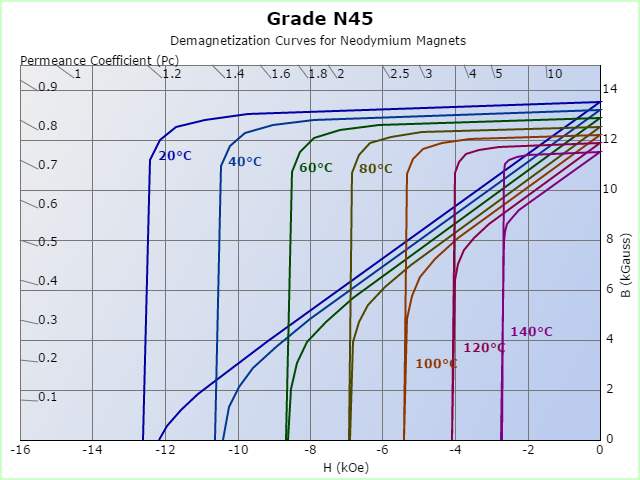 N50 Demagnetized Curves at Different temperature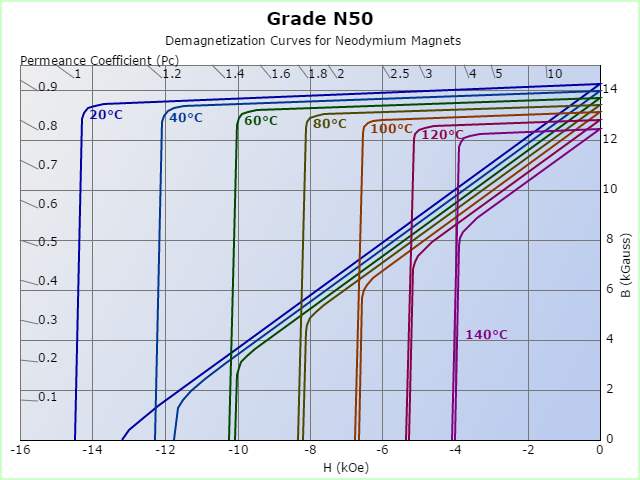 N52 Demagnetized Curves at Different temperature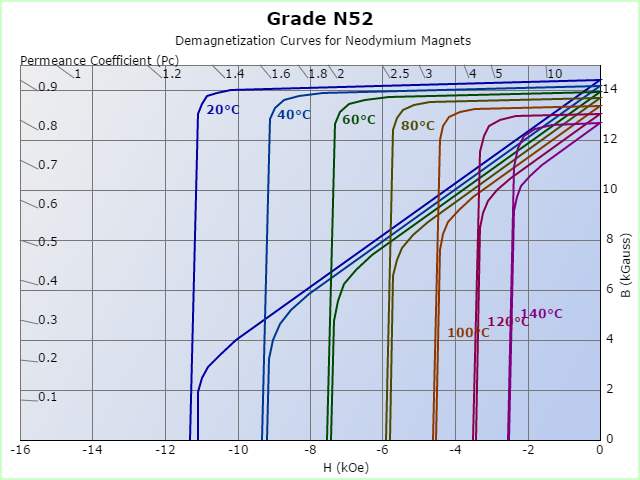 N35M Demagnetized Curves at Different temperature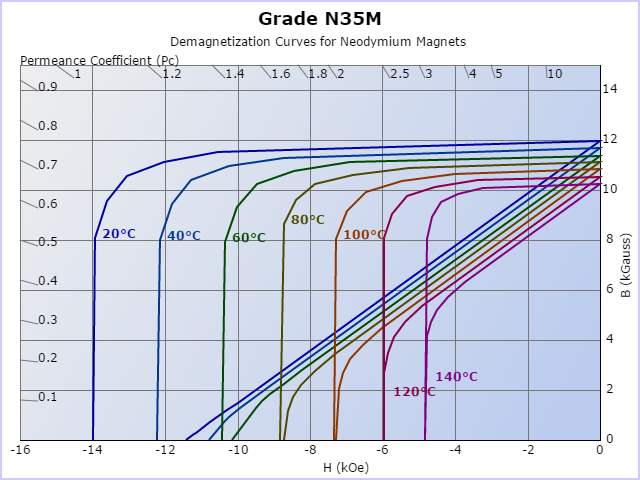 N40M Demagnetized Curves at Different temperature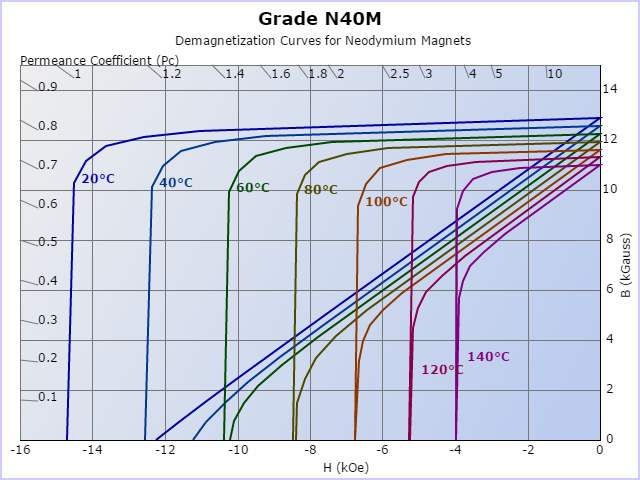 N42M Demagnetized Curves at Different temperature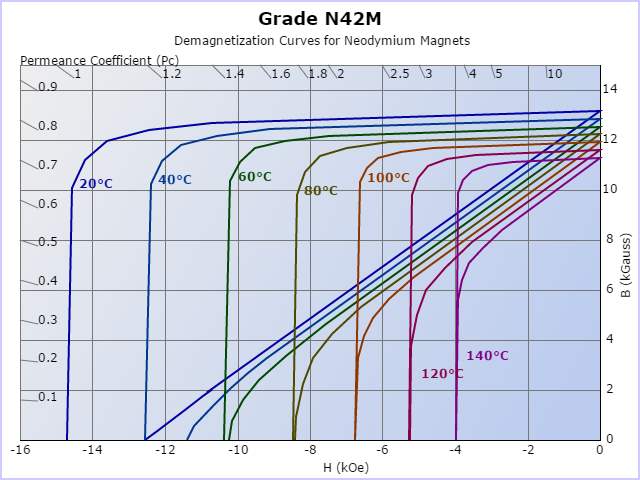 N45M Demagnetized Curves at Different temperature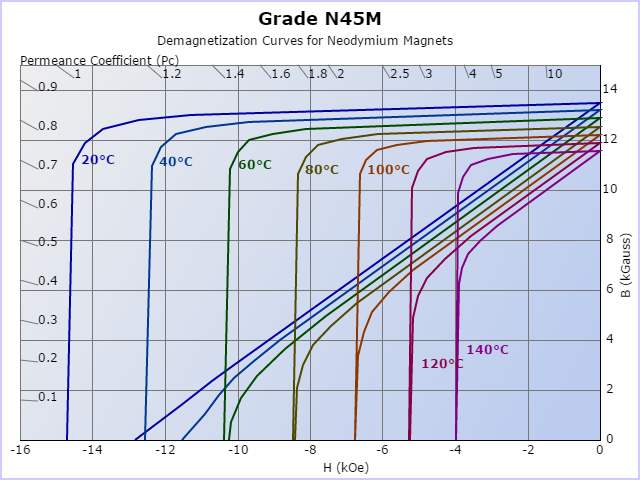 N48M Demagnetized Curves at Different temperature