Don't see what you need? We can help.
Ask our experts about a custom magnet for your prototype, invention or specialty project.
..to your best source for incredibly strong neodymium rare earth magnets. If you are new to our site, we're glad you found us. We hope we can fill all of your neodymium rare earth magnet needs.
N52 Strong Disc Neodymium Magnets
11/08/2016


N52 Strong Disc Neodymium Magnets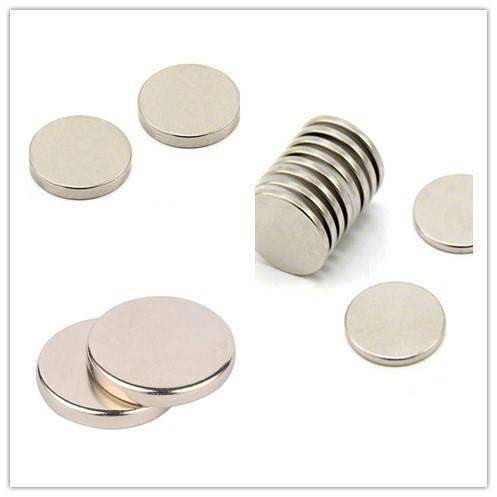 Material:Sintered NdFeB Magnet / Rare earth Neodymium magnet;
Grade: N52 ;
Shape:Disc shape(Arc, Ring Magnet with countersunk, Rare earth rod magnet ...for choice);
Size: according to customers' request;
Coating: Gold,Silver,Ni/Nickel,NiCuNi/Nickel-Cu-Nickel,Black Nickel,Zn/Zinc,Epoxy,Cu And etc;
Application: Sensors, Motors, Rotors, wind turbines,wind generators, loudspeakers, magnetic hooks, magnetic holder, filters automobiles and so on;
Certificate: ISO/TS 9001:2008;
General Directions of Magnetization for your choice:
Thickness Magnetized
Axially Magnetized
Diametrally Magnetized
Multi-poles magnetized
Radial Magnetized
Customzied specific requirements magnetized
Why Us?
| | |
| --- | --- |
| Superior Quality: | Highly professional Dailymg QC team, high quality raw materials with 100% guarantee, and excellent consistency! Demagnetizing curve optional. |
| Core Technology: | With an advanced R&D center, top-notch QC team and professional machinists, we surpass competitors for quality, reliablility and design. |
| Competitive Price & Short Lead Time: | Pricing >5-10% cheaper and lead times >2-5 days shorter than the industry average! Why? Excellent, efficient processes and flexible machine process controls! |
| 24-Hour Service: | We're "on call" around the clock! Contact us any time and we'll reply to your email or fax within12 hours with infomation, assistance, or both. |
The professional of us
Demagnetization Curves & Outgoing Inspection Report for each customer.