Don't see what you need? We can help.
Ask our experts about a custom magnet for your prototype, invention or specialty project.
Pot magnets, Cup magnets, Mounting magnets, Magnetic holder, Magnetic hook, Round base magnet
We offer Magnetic Pot Magnet:Pot Magnet with External Threaded Stud / Boss Mounting, Pot Magnet with Internal Threaded Mounting (Deep Pot), Pot Magnet with Countersunk Mounting (Shallow Pot), Pot Magnet with Through Hole Mounting, Pot Magnet with Internal Threaded Stud / Boss Mounting, Pot Magnet with Threaded Through Hole Mounting.
Neodymium Pot Countersunk Magnets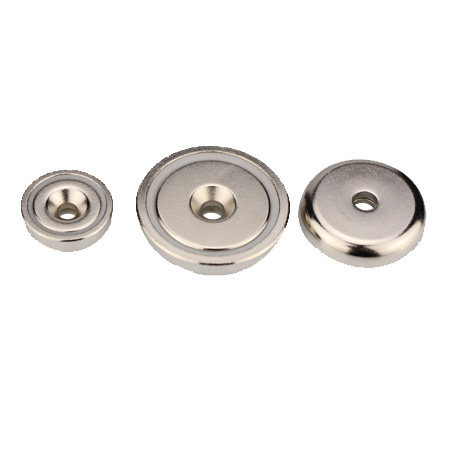 Our Best Selling Product!
Neodymium Pot Magnets are best for small sized magnetic products with maximum pull strength (ideally when in direct contact with ferromagnetic e.g. mild steel surfaces). The actual pull force achieved is dependent on the surface that is being clamped onto (material type, thickness, flatness, friction levels, etc), its quality (e.g. rust free), its size (thickness plus total surface area), etc.

Item No.
DØ
D1
D2
H
Weight
Strength
unit: mm
unit: gs
unit: kgs
A16
16
3.5
6.5
5.2
7
6
A20
20
4.5
8.6
7.2
15
10
A25
25
5.5
11
7.7
24
20
A32
32
5.5
11
7.8
39
32
A36
36
6.5
12
7.6
50
41
A40
40
6.5
12
7.9
69
52
A42
42
6.5
12
8.8
77
61
A48
48
8.5
19
10.8
120
81
A60
60
8.5
19
15
243
115
A75
75
10.5
21
17.8
480
163
Item No.
DØ
D1
D2
H
Weight
Strength
We have been working on the layout and implementation of automatic production, and fully automated production allows us to improve production efficiency and ensure quality consistency!!
TCM Magnetic Provide the Following Services
Magnetic Assemblies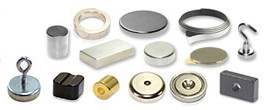 Magnetic component is a product which assemble a magnet and other parts together.Through the optimization of internal magnetic circuit, the magnetic component has small size and strong magnetic force.
Custom products and solutions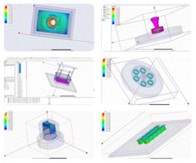 Customize and process all kinds of magnetic products for customers.
Magnetic Materials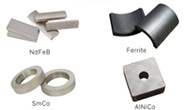 Ferromagnetic materials are generally contain Fe, Co, Ni elements and their alloys, rare earth elements and alloys, and some Mn compounds.
Pot magnets are also known as round base magnets or round magnetic Bases & even cup magnets. They are made of permanent magnets assembled inside steel cups. Most of the pot magnets use either neodymium rare earth magnets or ceramic magnets. AlNiCo pot magnets can be found but SmCo magnet is rarely used. The benefits of the cup magnets are strength and durability. The holding strength of the round base magnets is much more powerful than the magnets built in the same round base magnets since the magnetic circuit design. The steel cups protect the magnets from direct hit so to have a much longer service life.